23 February, 2018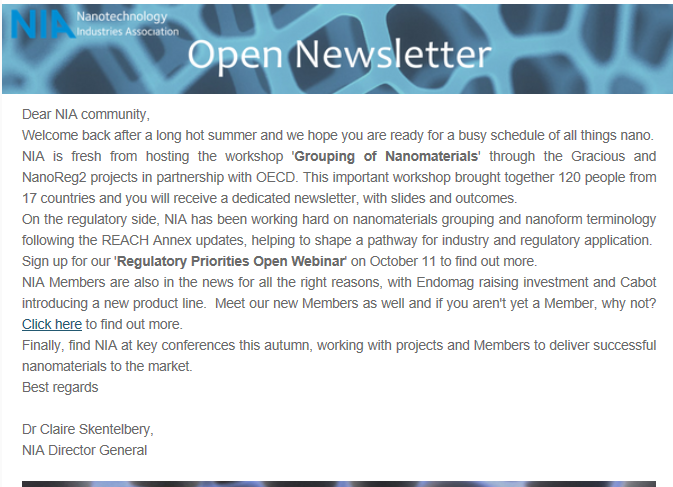 NIA is delighted to publish its first Open Newsletter of 2018, as part of its quarterly series to the wider nanotechnology community. 
The Q1 newsletter covers latest regulatory news, plus invitations and offers open to non-Members, from NIA and from projects in which we are partners.
If you are a non-Member and would like to sign up to follow nanotechnology news, sign up today through this website.