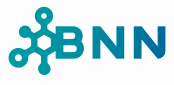 BioNanoNet Forschungsgesellschaft mbH (BioNanoNet) is an Austrian scientific network that specializes in the Key Enabling Technologies nanotechnology and biotechnology on a national and international basis, with the emphasis on (1) nanotoxicology, (2) sensortechnologies, as well as (3) health, safety, (nano-)medicine and additionally supports projects in coordination, management, dissemination and communication. BioNanoNet is a European key player in the field of nanosafety, specialised in developing nano-safety-by-design strategies together with researchers and industry.
BioNanoNet has the clear aim of driving innovative interdisciplinary research by supporting the cooperation by bringing together scientific experts to gain critical mass for thematic areas, to initiate, set up and manage national as well as international research projects and to add value by providing nano-safety strategies tailored to the needs of organisations.
In ACEnano project BioNanoNet contributes to the review of guidelines and supports interaction with standardization bodies and supports dissemination activities.