12 November, 2018
NIA was pleased to spend a busy week in Grenoble with friends and family at the Nanosafe conference.  Focussing on industrial approaches to safety within nanomaterials and technologies, NIA presented, co-chaired, exhibited and roud-tabled for 4 days.  The following short report summarises NIA activities and highlights from the meeting.
Farewell to George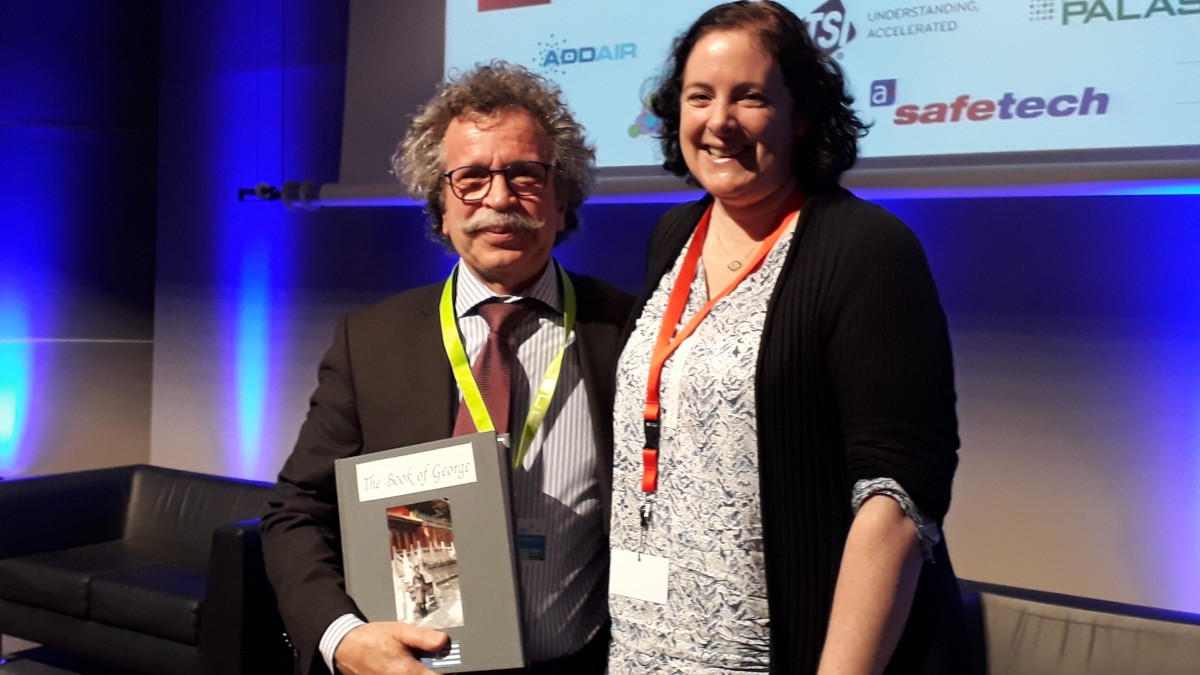 Nanosafe 2018 was the final conference on the schedule of Georgios Katalagarianakis, the European Commission Project Officer behind most of the projects within the Nanosafety Cluster and the man behind its ambitions and achievements over many years.
NSC projects rose to the occasion to say a well-deserved thank you to George, creating the 'Book of George', containing thanks yous and memories from the projects in which George was involved.
Iseult Lynch, of the University of Birmingham and NSC Coordination team, made the presentation, and we wish George a very happy retirement!
Focus on nanomaterials scale up
NIA co-chaired a session with BASF 'Manufactured nanoproducts - pilot plan production', and presented on the economic drivers behind the scale up of materials production.  NIA used case studies from it's pilot line project INSPIRED and a series of articles currently being published on key steps in commercial scale up.  The slides are HERE and you and read the first two articles from the series 'Scale up for Success' HERE.
Networking with Members, projects and friends
Finally, NIA was delighted to see so many Members in action at Nanosafe.  CEA (the host of Nanosafe), BASF, EVEREST, IMEC, University of Leeds, University of Birmingham, VITO and Statpeel, were all in action, with projects including caLIBRAte and NanoReg2 presenting themselves as a core part of successful nanosafety.